Energy Drink Production Line Electric Driven For Beverage High Efficiency Low Energy
This series equipment is used for energy drinks, water, and other carbonated and non-carbonated beverages production, the machine integrates washing, filling and capping at one machine, occupied area is small, low cost, stable performance, high efficiency and low energy
We're here to help:
Easy ways to get the answers you need.
Overview
Type:
Soft Drink Filling Machine
Application:
Beverage
Packaging Type:
Bottles
Automatic Grade:
Automatic
Power:
9.56KW
Dimension(L*W*H):
3800mm*2800mm*2710mm
Certification:
CE
Production Capatity(BPH)(500ML):
18000-20000
Applicable Bottle Type:
(Bottle Diameter) 50-100mm;(height)150-320mm;(volume)250-2000ML
High Capacity Automatic Energy Drink Production Line / Energy Drink Filling line / Energy Drink Filling Machine
Product Description
Magnetic moment tech for screwing cap,will not damage the cap.
Efficient and Stable electrical components with Itsubishi and omron Brand
Suspension bottle keeps the bottle steady under high speed
More than 15 Years Exp
Application
This series equipment is used for energy drinks, water, and other carbonated and non-carbonated beverages production, the machine integrates washing, filling and capping at one machine, occupied area is small, low cost, stable performance, high efficiency and low energy
Main Feature



The magnetic moment is used for the screw cap. The cap power can be adjusted freely without damaging the cap.
All of the components that come into contact with the drink are made of high quality food grade stainless steel.
Core electrical components come from well-known international companies, such as mitsubishi and omron, to ensure a stable and efficient functioning.
The design of the suspension bottle keeps the bottle steady under high speed.
Simply changing a few components can easily meet the production needs of different types of bottles.
The machine adopts advanced gravity filling technology to make the filling fast, stable and accurate.
Use a special food grade stainless steel clip that does not touch the area above the screw thread. The nozzle is in the clamp to ensure full cleaning inside the bottle.
This machine adopts advanced man-machine interface touch screen technology and PLC program control technology, which is highly automated.
Product Show
Specification
Technical Data
Model
CGF14124
CGF18186
CGF24248
CGF323210
Head Number
14-14-4
18-16-6
24-24-8
32-32-8

Capcty bottle(600ml)/hour

2000-4000
5000-7000
8000-12000
12000-15000
Applicable bottle specifications (mm)
φ=50-108 H=170-340 330ml-2.25L
Pressure (kg/cm2)
2~3
Motor power (kw)
Main motor 1.5kw
Main motor 2.2kw
Main motor 3kw
Main motor 4kw
Outside vacuum pump power (kw)
0.75
1.1
1.5
2.2
Overall dimension (mm)
(LxWxH)
2100x1400x2500
2460x1720x2650
3100x2100x2650
3500x2500x2650
Weight(kg)
2500
3500
4200
5500
Technical Data
Model
CGF404010
CGF484812
CGF606015
The number of Washing, Filling, Capping
40-40-10
48-48-12
60-60-15
Producing capacity:
The number of bottle(600ml)/hour
16000-20000
20000-24000
25000-30000
Applicable bottle specifications (mm)
φ=50-108 H=170-340 330ml-2.25L
Pressure (kg/cm2)
2~3
Motor power (kw)
Main motor 7.5kw
Main motor 9.5kw
Main motor 12kw
Outside vacuum pump power (kw)
2.2
3
4
Overall dimension (mm)
(LxWxH)
4600x1800x2650
5200x4500x3400
6500x4500x3400
Weight(kg)
6800
7600
9800
Our Service
We have one year warranty and lifetime maintenance. In one year, we will send the accessories to you free of charge if there are any faulty parts.
In the firs year, if there is a big problem with the machine, we'll send you spare for free. We have an on-call team to provide after-sales service.
In the following year, we provide spares with cost price
If the buyer has any problems, our technical department, our service, or we can send professional engineers to help you for trouble shotting
Packaging & Shipping
Wooden case(machines),carton(water dispenser)
15-25 Days

Packing Detail :Wooden Cases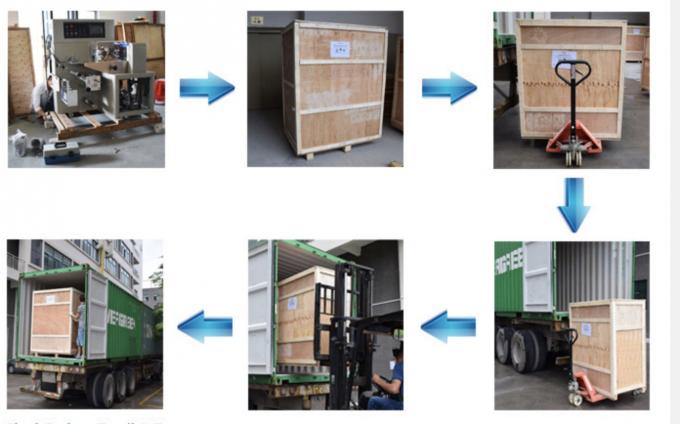 Contact Us
Send us inquery now ! we will send you best quotation with 12hours!
Inquiry